Locations of water monitoring wells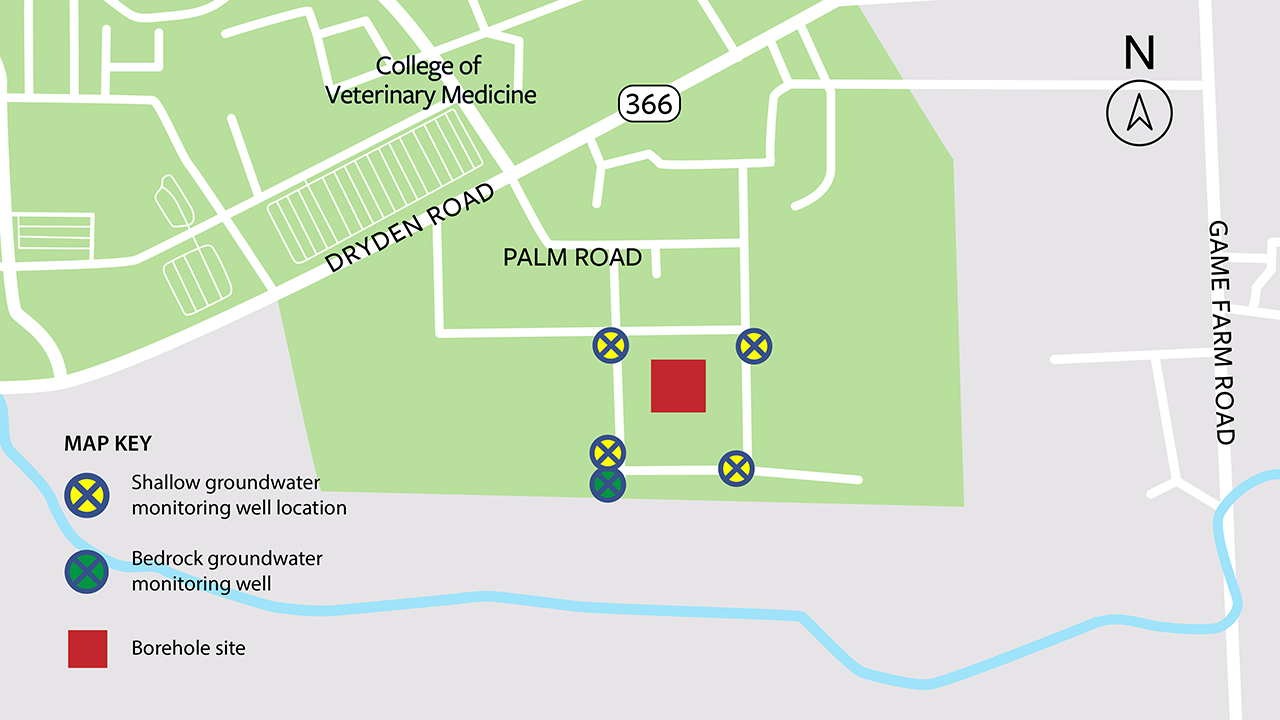 This is a map of the Cornell University Borehole Observatory (CUBO) located on Cornell-owned property near Palm Road in the Town of Ithaca. It shows the locations of four of shallow groundwater monitoring wells on the northwest, northeast, southwest and southeast sides of the borehole location, as well as one bedrock groundwater monitoring well on the southwest side of the borehole location. It also shows Palm Road and Game Farm Road as well as the College of Veterinary Medicine across from Dryden Road (Rte. 366).
Return to the question: What measures will Cornell take to protect surface water resources?